AMD Ryzen – AMD Ryzen 2000 & 3000 series processor prices get hiked amid shortages

AMD and the total silicon industry is facing shortages and that effect was noRyzen processors' prices were not so inflated, GPUs are out of stock everywhere since the start of 2021, and there's no denying for slight hike in prices of storage devices and RAMs.
However, the prices of Ryzen processors were not such inflated up until now, as we see huge price difference in Ryzen 2000 and 3000 series processors in India. Considering that both Ryzen 5 and Ryzen 7 series processors are the CPUs most sold or preferred, just consider the pricing below from Amazon India: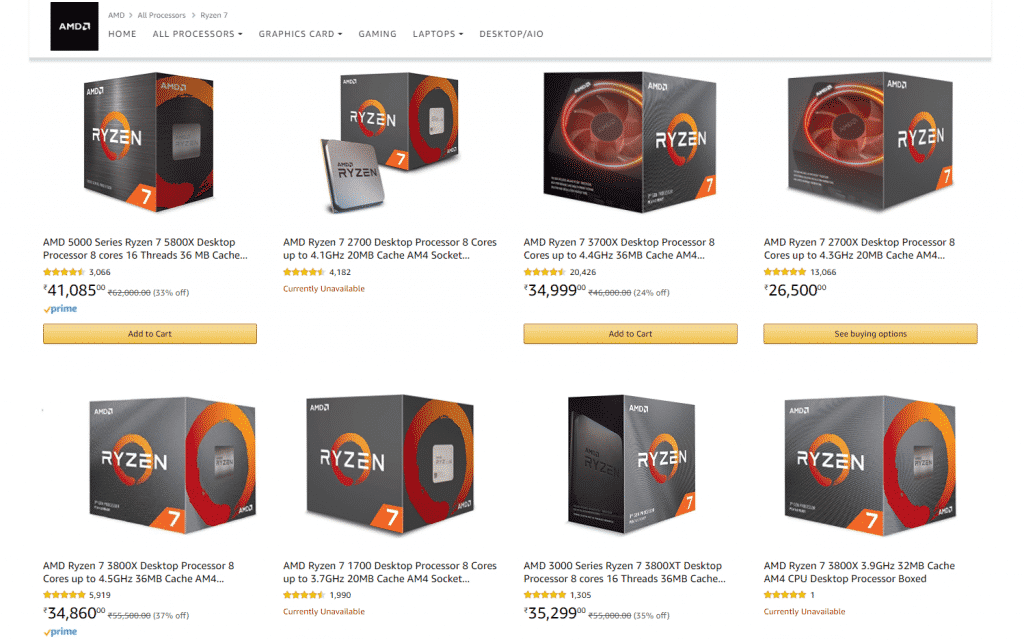 As you see the Ryzen 7 3700X, 3800X and 3800XT reaching up to Rs.35k considering this to be an age old CPU and even the older Ryzen 7 2700X hitting Rs.26k price mark. Whereas, the newer Ryzen 7 5800X also gets around Rs.2k price hike to take advantage of this worse situation.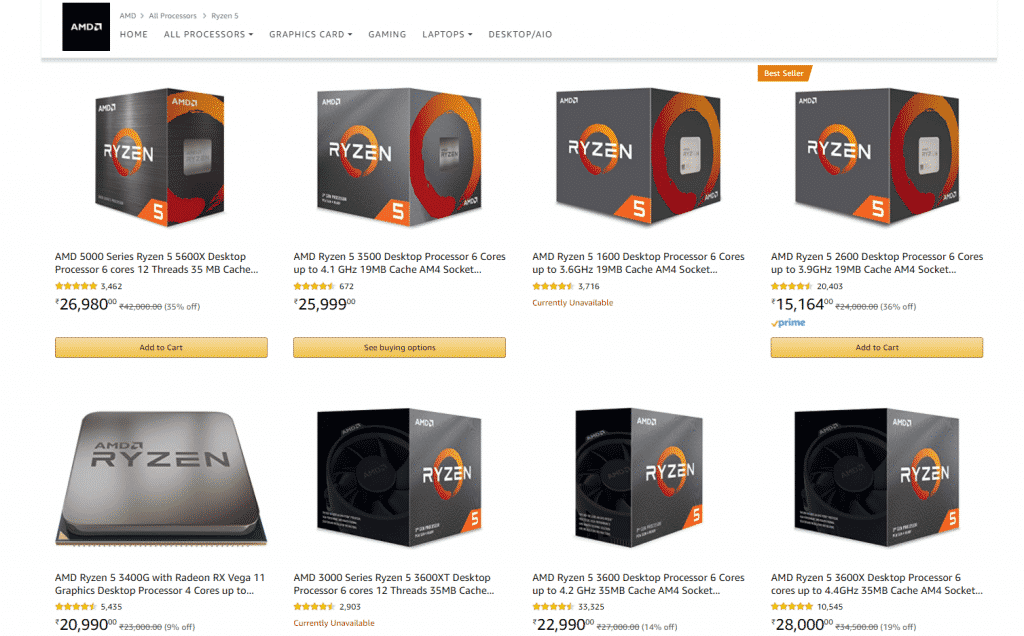 – Advertisement –
Now, coming to the Ryzen 5 series, we see a lot of CPUs out of stock and just look at the pricing of Ryzen 5 3600 and 3600X, hitting up to Rs.28k whereas the Ryzen 5 APU also hits Rs.20k price mark. Here, the pricing of the Ryzen 5 5600X is in an better situation, at ₹ 26,980 it is a good option for budget builders.
There's no solid explanation so as to why prices have suddenly hiked like this, however, seeing a lot of CPUs out of stock, we can guess it as chip shortage. Even other major Indian retailers like mdcomputers, Vedant Computers are facing similar situation with very low CPU stocks and increased prices.
Get the AMD Ryzen 5 5600X: https://amzn.to/3dFzRmO
– Advertisement –
AMD Ryzen – AMD Ryzen 2000 & 3000 series processor prices get hiked amid shortages

Tags: AMD Ryzen

Mobile: iPhone, Xiaomi

More News