Fortnite – Baffling Fortnite Survey Suggests Dragon Ball Z, Marvel's Eternals, Looney Toons, and Other Bizarre Possible Collaborations

Epic Games has changed the way it operates and adds content into Fortnite with Season 5. The studio took the title in a brand new direction by doubling down on collaborations. The storyline of the game brought forward a unique hunter system, and it brought the greatest hunters and bloodthirsty killers of the universe into the Battle Royale island. This definitely made the entire season quite memorable while the studio found its newfound obsession with collaborations.
ADVERTISEMENT
Article continues below this ad
Ever since the title has been on a collaboration spree, which continues to add awesome characters and skins into the game. Additionally, Epic Games has now revealed a list of potential collaborations with an email survey that contains top-rated animes, Marvel universe, Disney characters, and more.
ADVERTISEMENT
Article continues below this ad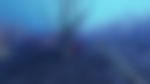 Gamers received a rather amusing Fortnite update
Epic Games reportedly sent out an email survey, which contained shocking names. This survey shed light on a number of potential collaborations that included topics like movies, musical artists, anime, and more. The list also included names of well-known anime series, video games, and real-life people that will certainly catch you off-guard.
Earlier in the year, the court battle between Apple and Epic Games revealed potential collaboration that includes Naruto and Dragon Ball Z. Moreover, the recent email survey has shed light on an expanded roster of franchises that might be headed to the island. Twitter user, Shiina shared an interesting post that contained an entire list of names that were in the survey.
Yesterday, Epic sent me a survey in my emails asking for my opinion on many characters/people/franchises.

I'll just post some of the most interesting ones here! 👀

Remember that Guggimon (Season 7 BP) was also in one of these surveys before he came into the game! 🔥 pic.twitter.com/4il4WJJMiL

— Shiina (@ShiinaBR) July 25, 2021
ADVERTISEMENT
Article continues below this ad
The studio is already knee-deep in collaborations with Marvel and DC Comics. These tie-ups have brought forward an elaborate storyline and a unique roster of fan-favorite characters. Naturally, the studio is now looking to capitalize on the anime culture as these amazing shows have acquired a special place in pop culture. Fortnite's audience majorly contains younger fans, who religiously follow anime.
This collaboration will indeed be a blockbuster move, which can not attract more players to the game, but also allow the community to own unique fans. Skins of famous characters like Naruto and Dragon Ball will definitely serve as the perfect skin that everyone would love to own.
ADVERTISEMENT
Article continues below this ad
Watch this story: Most Overhyped Games


Fortnite – Baffling Fortnite Survey Suggests Dragon Ball Z, Marvel's Eternals, Looney Toons, and Other Bizarre Possible Collaborations

Tags: Fortnite

Mobile: iPhone, Xiaomi

More News