Fortnite – Fortnite Battle Pass: Key Details About Gaming's Biggest Trend

Epic Games has had great success with Fortnite due to its unique take on the battle royale concept. At first, players were enthralled by the fact that you could build structures to protect yourself from opponents. However, Epic Games just kept on giving players epic surprises when they announced the Fortnite Battle Pass Season 1 in October 2017.
ADVERTISEMENT
Article continues below this ad
The battle pass is essentially an in-game purchase that allows you to unlock exclusive cosmetics as you level up in Fortnite. While there are free items that you can unlock without paying for the battle pass, most of the coveted items require this purchase.
Watch this story: Video Game Franchises returning to consoles
ADVERTISEMENT
Article continues below this ad
What perks does the Fortnite battle pass give you?
Players will have to make a one-time investment of 950 V-Bucks or $9.50 in order to get access to the battle pass. In return, there are tons of exclusive benefits that they will enjoy. Firstly, you will have access to an additional 100 tiers of content comprising of skins, emotes, back bling, and other cosmetics.
Secondly, if you manage to complete every tier of the battle pass, you will amass a total of 1500 V-Bucks. This can be re-invested into the next season's battle pass. Furthermore, there are exclusive themed skins that Fortnite releases during the seasons that only Battle pass subscribers can unlock. For instance, Superman in Chapter 2 Season 7, or Neymar in Season 6. Lastly, players will get access to battle pass exclusive weekly and daily challenges. This will help you progress through the levels much faster than usual.
In Chapter 2 Season 7, Epic Games made a huge overhaul to the battle pass. Now players can earn and collect battle stars and choose which item they want to unlock. Previously, Epic followed a progression system and there was no element of choice. This way players can spend their time more effectively on the game to earn the items that they desire.
ADVERTISEMENT
Article continues below this ad
Seeing Fortnite's success with the battle pass, its competitors like Apex Legends and Warzone have also adopted the lucrative scheme. Do you think the Fortnite Battle Pass is worth $9.50? Let us know in the comments down below.
DIVE DEEPER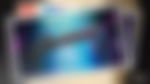 ADVERTISEMENT
Article continues below this ad
Fortnite – Fortnite Battle Pass: Key Details About Gaming's Biggest Trend

Tags: Fortnite

Mobile: iPhone, Xiaomi

More News