Fortnite – Fortnite: Best Utility Items in the History of The Game

Fortnite battle royale is highly acclaimed for its aspects of building and shooting. As a result, players usually gloss over the sheer amount of utility items available in the game. Utility items are those items that help you in regaining health, special abilities or moving around the map faster. These are some of the best utility items to make their way into Fortnite Battle royale.
ADVERTISEMENT
Article continues below this ad
Launchpad
The launchpad is an old but golden utility item in Fortnite. This bouncy attachment can be placed on any of your builds and will propel you high up into the air from where you can glide, bu it's most effectively used when escaping the storm or taking high ground from an opponent.
ADVERTISEMENT
Article continues below this ad
Watch this story: Worst Video Game Movie Adaptations
Rift-to-go
Added to Fortnite amidst the rift saga, the rift to go is one of the most beloved Fortnite utility items. This is because of how quickly it can perform its desired function. The rift-to-go essentially spawns a rift portal at your location, which sucks nearby players into it and drops them from the air.
Chug Cannon
If you picked up the chug cannon, you will essentially have an ambulance at your disposal. The chug cannon heals players within the nearby radius with every shot. A major downside of this item is that it takes up two weapon slots, which may cost you space for other guns that you like.
ADVERTISEMENT
Article continues below this ad
Shockwave Grenade
The shockwave grenade is one of the unique grenade types to exist in any game. Once you have thrown the grenade on the floor, it releases a shockwave that throws you across the map. Based on where you are positioned, you can either use this item to launch you out of the storm or send an opponent back into the storm.
Epic Games is clearly moving intending to add improved utility items to the game. What are your favorite utility items to use in Fortnite? Let us know in the comments down below.
ADVERTISEMENT
Article continues below this ad
DIVE DEEPER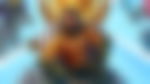 Fortnite – Fortnite: Best Utility Items in the History of The Game

Tags: Fortnite

Mobile: iPhone, Xiaomi

More News