Fortnite – How to Win More Build Battles in Fortnite

Building is a crucial part of Fortnite that separates it from its battle royale competitors. While other battle royales reward players for their aim, this can easily be neutralized in Fortnite via buildings. Unless you face a beginner at the game, you will more often than not get into a build fight with a player. Thus, it is important to stay sharp and up to date with your building skills.
ADVERTISEMENT
Article continues below this ad
Here are some of the things you must keep in mind if you want to win more build battles.
Material Selection
ADVERTISEMENT
Article continues below this ad
In Fortnite, players can choose between three building materials, wood, brick, and metal. Since the materials have varying strength and build times, choosing the correct material for the corresponding in-game situation becomes essential. For instance, if you are trying to rotate during the end-game, it will be beneficial to use harder materials like brick or stone. Whereas, if you are trying to make a quick maneuver like taking high ground from your opponent, you will be better off using wood.
Watch this story: Fortnite Tryhard Pickaxes
Managing Fortnite Materials
A battle royale is more of a game of strategy than one of skill. Thus, ensuring you have adequate materials before getting into a fight is a key factor in your success. You may even have to collect more materials or turn down a fight if there is a chance for a third party to get involved.
Practicing high ground retakes in Fortnite
Gaining high ground over your opponent is possibly the biggest advantage you can get in a Fortnite build fight. Over the seasons, players like Clix and Bugha have developed a plethora of different methods to retake high ground. Practicing and becoming fluent in these movements will allow you to take on players at the elite level.
ADVERTISEMENT
Article continues below this ad
Crosshair placement
Crosshair placement becomes an important part of editing and taking the subsequential shot at your opponent. You may have to perform exaggerated movements if your crosshair is too far away from the build. Furthermore, it may hamper your accuracy when you finally set up a shot on your opponent. More often than not, you will want to keep your crosshair at the corner of the edit.
These are just some of the basics of build-fighting that you must master. Did any of these tips help you to win more build battles in Fortnite? Let us know in the comments down below.
ADVERTISEMENT
Article continues below this ad
DIVE DEEPER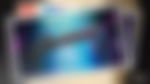 Fortnite – How to Win More Build Battles in Fortnite

Tags: Fortnite

Mobile: iPhone, Xiaomi

More News