iphone 12 – How to add MagSafe capabilities to any iPhone

As we approach a year following the launch of iPhone 12, MagSafe has stood out as one of the most compelling features. Here's how you can add it to any iPhone, or really, any smartphone.
What can MagSafe do?
Before we discuss how to add MagSafe, perhaps it best to discuss why you'd like to add it in the first place.
MagSafe is a new connectivity standard that serves various purposes. For example, you can use it to mount your iPhone to car vents, tripods, gimbals, bikes, and more. Devices can also be mounted to your phone— things such as folio covers, wallets, or battery packs.
For iPhone 12, it also enables fast-charging — up to 15W — twice the speed of iPhones on Qi. Unfortunately, Qi charging is capped at a paltry 7.5W.
MagSafe has an NFC reader as well. At the moment, only Apple accessories include an NFC chip, but this is what enables the on-screen color-matched animations when strapping on an Apple-branded case.
More and more accessories continue to come to market since the launch of the iPhone 12, and as Apple doubles down on it, we'll only see more show up.
Faux MagSafe limitations
It should be noted that just because you're adding magnetic capabilities doesn't mean you're getting all the benefits of MagSafe. There are multiple aspects that won't work without the internal hardware of the iPhone 12.
Looking at charging speed, MagSafe charging can deliver speeds up to 15W, as mentioned above. But when using an adapter, users will only get up to 7.5W of power via Qi. That said, users will still see benefits with MagSafe compared to regular Qi because the magnet will align the phone and ensure proper placement.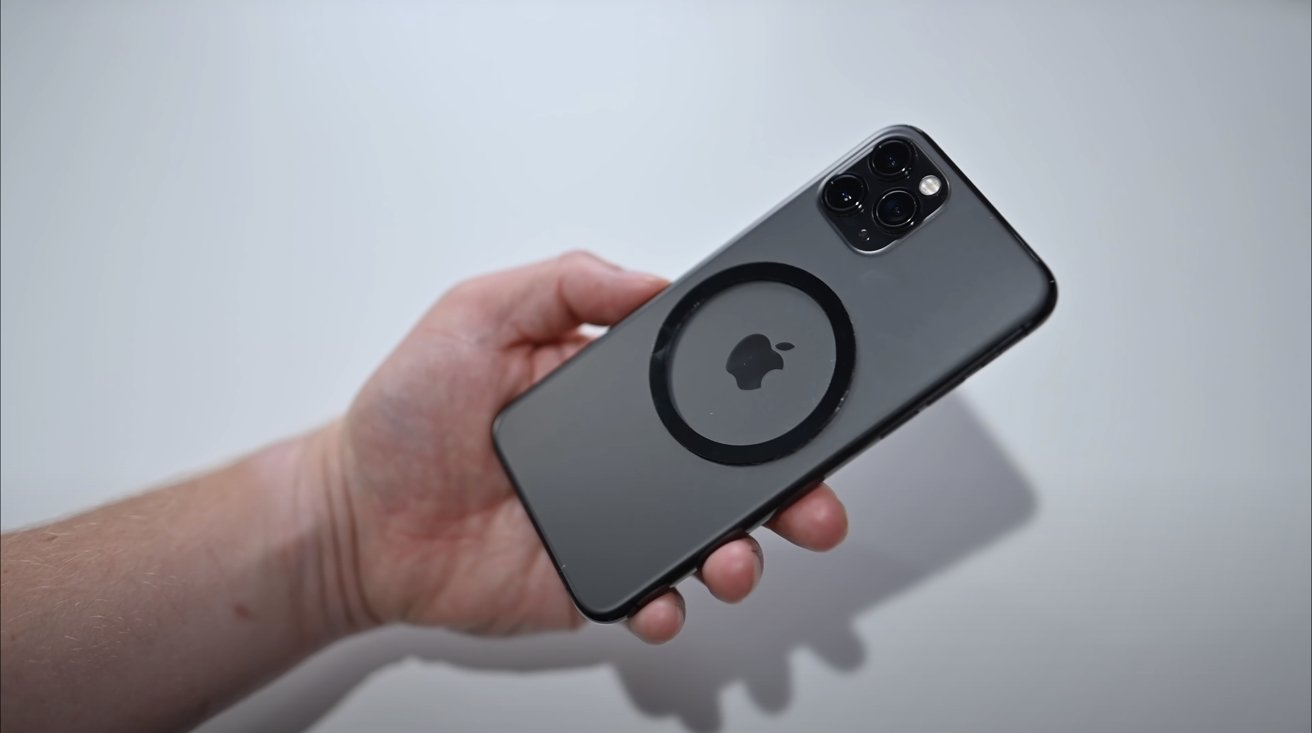 Mophie's Snap+ adapter is used to add MagSafe support
The adapter we're recommending includes the ring of magnets. But, unfortunately, it won't have an orientation magnet that MagSafe uses for specific applications, such as wallets, battery packs, and some mounts.
Lastly, Apple includes an NFC reader in the MagSafe technology on the back of the iPhone 12, which is used to read a corresponding NFC chip in select MagSafe accessories. For example, placing Apple's California Poppy leather case on an iPhone 12 will result in a matching animation on the display. It also can detect Apple's MagSafe wallets.
Obviously, the adapter does not include this NFC reader, which doesn't mean much. Apple's MagSafe cases don't come in sizes for other devices, and as we mentioned, Apple is the only one using the NFC reader. If more functionality is enabled for NFC in the future, it may be more of an issue, but as it stands, this is no loss.
Adding MagSafe to iPhone 8 and later
For iPhone 8, iPhone X, iPhone XS, iPhone SE, and iPhone 11 users, adding an aftermarket MagSafe solution will provide most of what MagSafe can offer. Just the limitations outlined above.
To add MagSafe, you'll need an adhesive MagSafe adapter. We chose to use the newly-released Mophie Snap Adapter.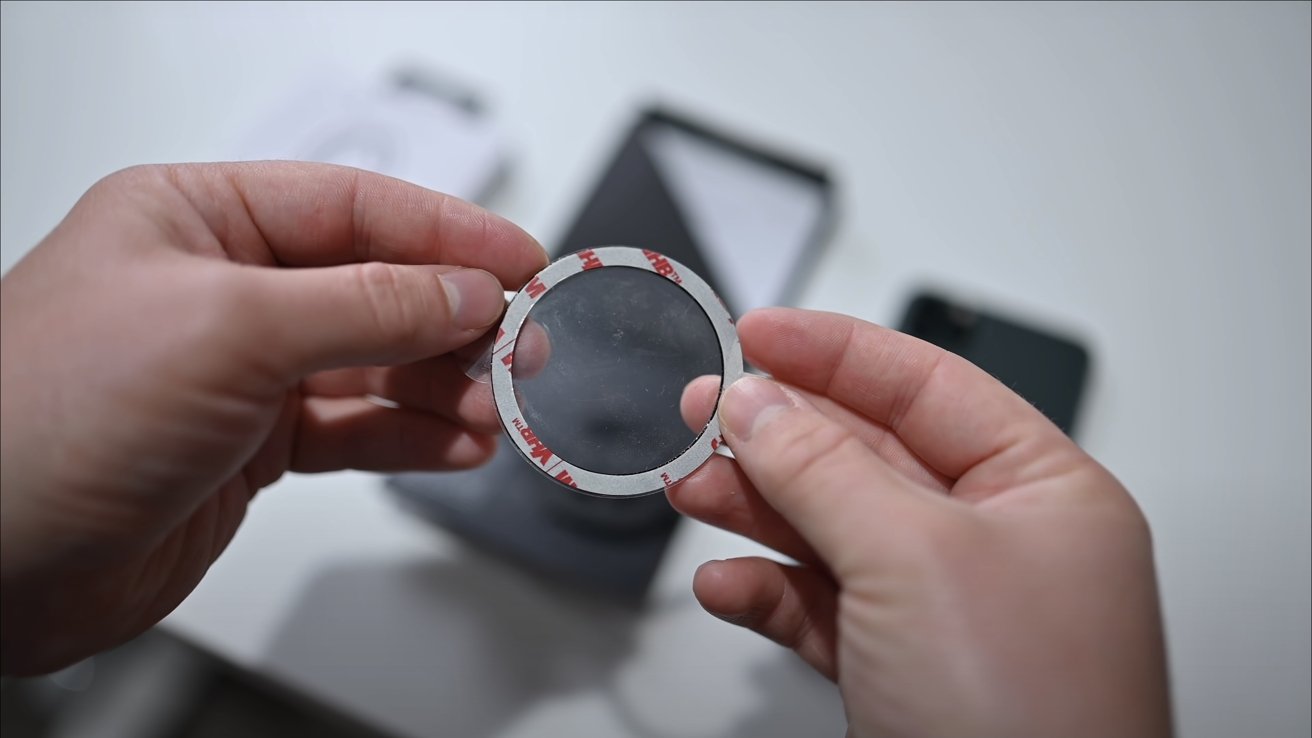 Attach the Snap+ adapter with 3M adhesive
Included in the Snap Adapter box is a sizing guide to help align the mount and two individual adapters. The adapter goes directly on the back of your phone, which means it can slip right under your case, should you use one.
If you use a case, we recommend a thin one to reduce the amount of space between your iPhone and the charger. Alternatively, you could add the adapter directly to the back of the case. This would increase the magnetic attraction to MagSafe accessories though then the adapter is visible.
To install
Place the guide on the back of your device

Adjust the guide so that opposing sides measure the same distance from the center of the phone

With the guide in place, remove the protective backing from the Snap Adapter and set it in the center by using the easy-grab tabs

Remove the backing of the adapter and remove the guide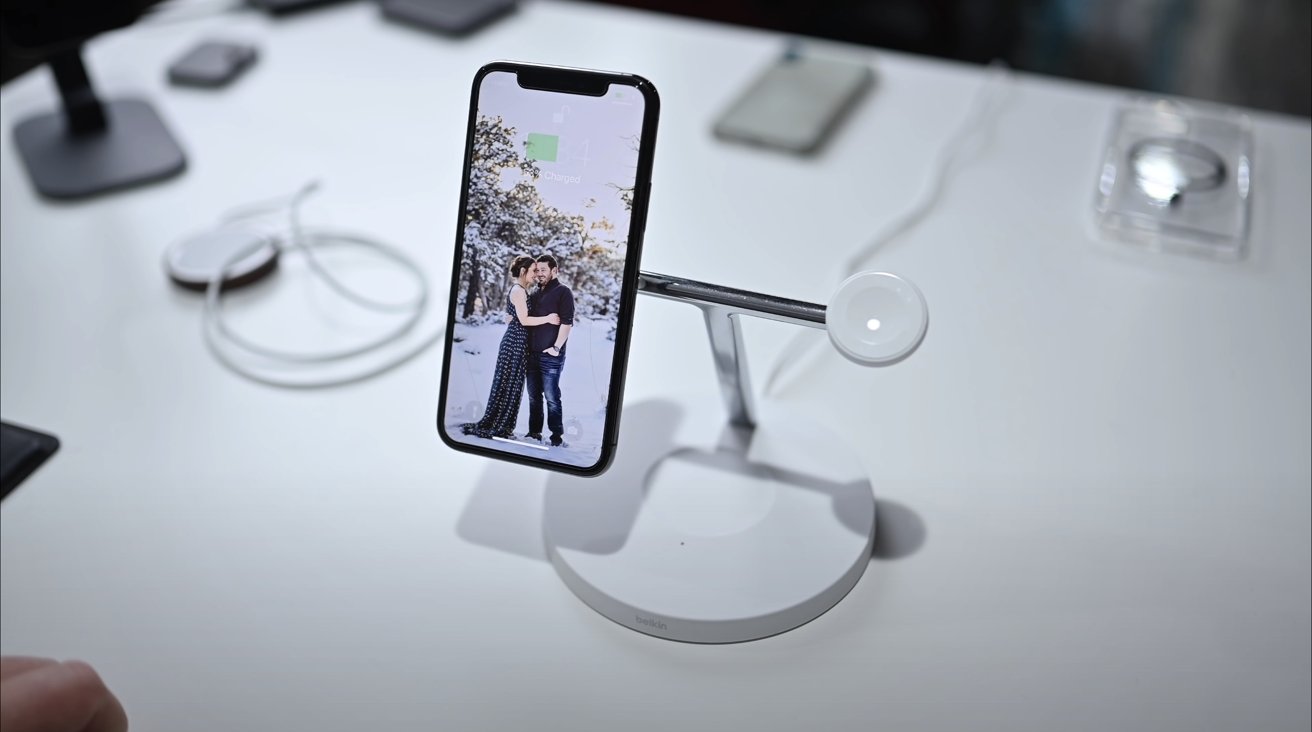 Older phones can have advantages from MagSafe too
Now that the adapter is installed, you can choose your favorite accessories, such as Belkin's MagSafe Duo, the Moment photography-oriented mounts, or your favorite MagSafe wallet.
Adding MagSafe to iPhone 7 and earlier
If you are looking to add MagSafe to any iPhone that pre-dates the iPhone 8, functionality will be limited. In these instances, you'll be able to use MagSafe mounts but won't be able to use MagSafe chargers.
The reason is due to the lack of Qi wireless charging support on these devices. Without standard Qi wireless charging, it certainly won't charge on a MagSafe wireless charger.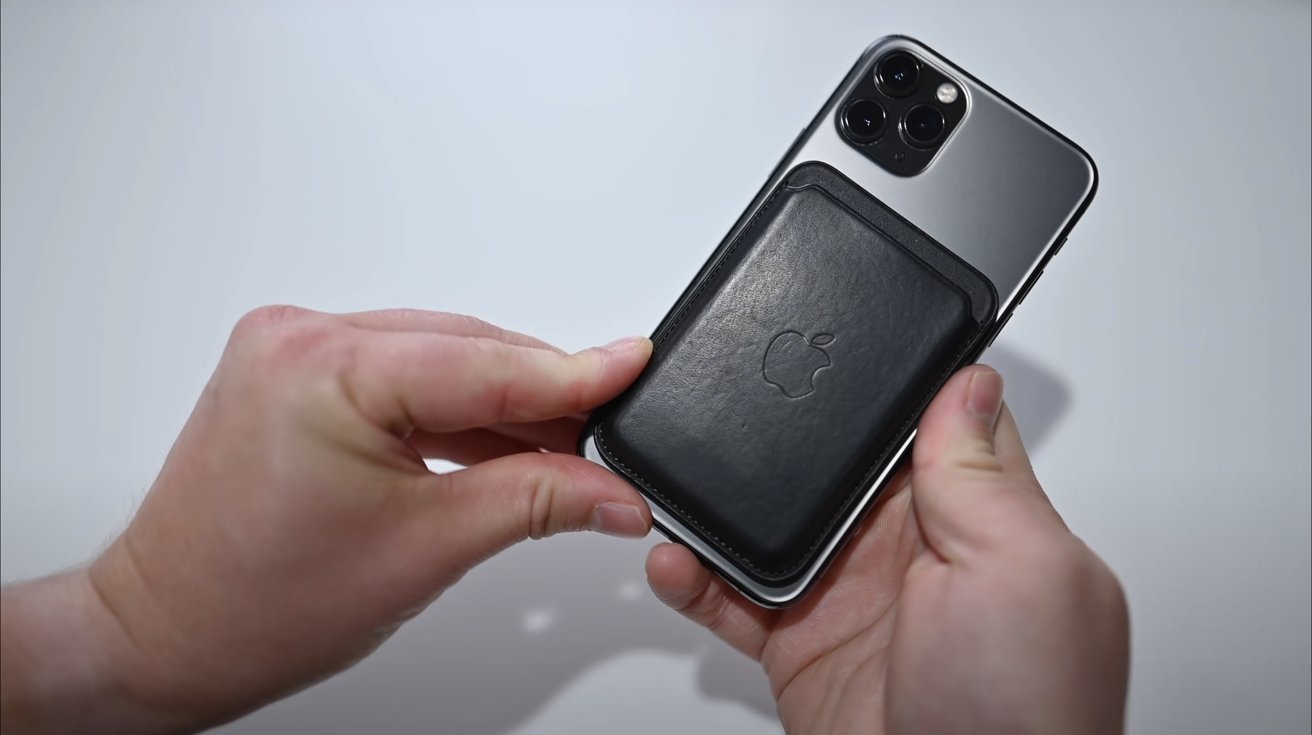 MagSafe wallet
There are still reasons to add MagSafe, however. Namely, mounts. You can affix a MagSafe wallet to the back of your phone or rely on a MagSafe-enabled car mount. Or perhaps even the new MagSafe-capable PopSockets.
While there's no wireless charging, it still is a boost of functionality to an aging device.
Grab yours
If you'd like to grab Mophie's Snap+ adapter, you can do so from Zagg's website For $19.95 though you can save 20 percent if you use promo code INSIDER20.
Another option is to grab a MagSafe-enabled case. Availability varies by model, and not many big-name case manufacturers have jumped on board yet, but you still may be able to find them.
iphone 12 – How to add MagSafe capabilities to any iPhone

Tags: iphone 12

Mobile: iPhone, Xiaomi

More News