iPhone – How to reduce the size of screen recordings on iPhone

Screen recording is quite a nifty feature on
iPhone
and can be done with a few taps. However, sometimes users do end up recording a bit more than what is actually needed. And since it's a video recording the file size is bound to be big which could end up taking a lot more space on the
iPhone
. So how does one go about reducing the size of screen recordings on an
iPhone
? Read on to find out:
No 'native' support for reducing screen size on iPhone
You can't really reduce the screen size with any native apps or settings on the
iPhone
. While for routine video recordings, you have the option of changing the recording resolution of a video, no such support exists for screen recordings.
Third-party apps are the way to go
Since you can't natively reduce the size of screen recordings, you have to rely on third-party apps. And there are plenty of them that can help compress the size of any video. You can try Video Compress app — available for free on App Store — that can compress the size of a video without actually compromising on the quality. Or there is the Compress Videos and Resize Video app. As the name suggests, the app can resize and compress videos and is rather easy to use. These are just two of the apps out of many on the App Store that can help you reduce the size of videos. You can try them as there are paid and free apps to help you do it. Tip: since you don't want any fancy stuff when it comes to screen recordings, pick an app that's free and easy to use.
Follow the steps below to reduce the file size
Download and install Video Compress app from App Store and open it
Now, allow necessary permissions and tap on the video you want to compress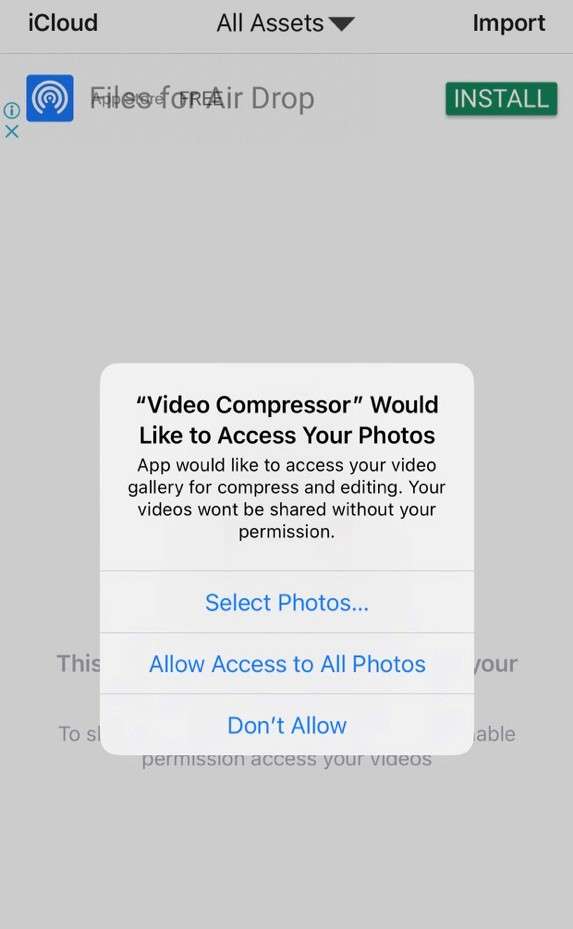 As soon as you tap on the video, it will give compress options — Low quality, Medium quality, High quality and custom settings. Choose any based on your need.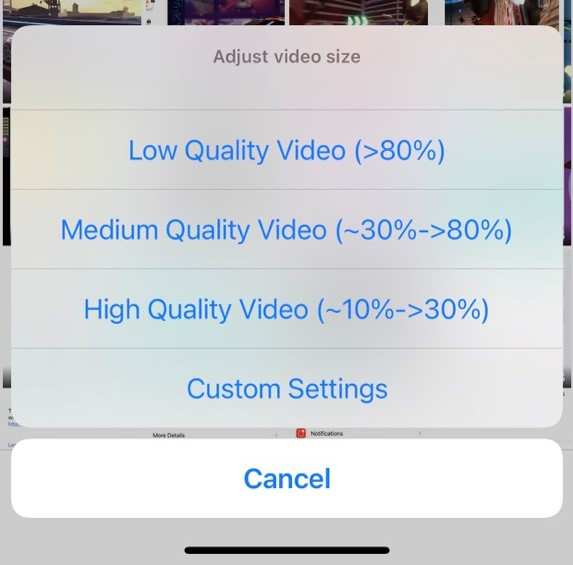 Other tips and 'hacks' to reduce screen recording size
You can always try the in-built video editing tool in the Camera app. There may be times when you just want to share a certain part of the recording, and here's where you can simply trim the video to reduce its size. While recording the screen, know what exactly you want to record and don't waste time fumbling through apps to create shorter recordings.


iPhone – How to reduce the size of screen recordings on iPhone

Tags: iPhone