PS5 – Rush Hour Begins in Train Sim World 2 on 19th August, Free PS5 Upgrade Departs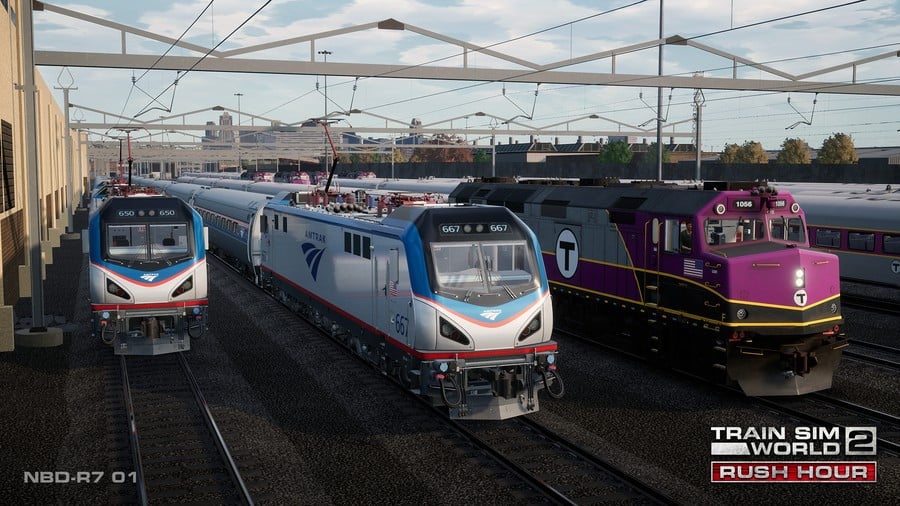 The big-budget, aeroplane simulator may exist on another system, but at least us PlayStation commuters have the PS5 version of Train Sim World 2 to look forward to. It'll depart on 19th August alongside the new Rush Hour update, which will get underway with the gigantic 43-mile Boston Sprinter route.
The press release teases: "The Boston Sprinter includes the 43-mile route from Boston, Massachusetts to Providence, Rhode Island and a four-mile branch from Canton Junction to Stoughton. This add-on features the Amtrak ACS-64 as well as the MBTA F40PH-3C diesel locomotive. It'll arrive with exceptional authentic sound recordings taken from the real locomotives."
As always, there'll also be a full timetable for you to complete, as well as a bunch of training modules and campaign-like scenarios. Two more Rush Hour routes will follow: Nahverkehrsnetz Dresden to Riesa and London Victoria to Brighton. A Season Ticket will be available, costing £34.99/$39.99, and will entitle you access to all three routes as they release.
Train Sim World 2 is a surprisingly sedate and relaxing experience, so we're really excited to see how its performance is enhanced by PS5.


PS5 – Rush Hour Begins in Train Sim World 2 on 19th August, Free PS5 Upgrade Departs

Tags: PS5

Mobile: iPhone, Xiaomi

More News