xbox Series X – Xbox Reveals a Massive Roster of Exclusive That Are Headed for Series X/S

The gaming industry of the modern era has found a range of top-rated studios that have acquired a special position. Among them, Xbox and PlayStation have managed to stand out among the sea of game developers. The two gaming giants have been butting heads with each other for over two decades. They continue to challenge each other on every aspect of the gaming ecosystem and it seems like Xbox is taking a page out of Sony's book.
ADVERTISEMENT
Article continues below this ad
The game development firm has decided to roll out a massive range of exclusive titles, exactly like PlayStation. This move showcases Xbox's faith in its products and intellectual properties. However, it would be interesting to see how the American gaming giant would fare in the future.
ADVERTISEMENT
Article continues below this ad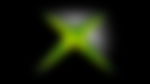 Xbox is taking a risk with the range of exclusive titles
Sony has been adamantly sticking with the solo player titles and has showcased utmost faith in them. According to a report by The Guardian, even Xbox is trying to build a market of its own with a roster of exclusives. Despite the current push towards building multiplayer titles like Battle Royale, free-to-play first-person shooters, and more. Xbox is still looking to take a risk by investing in exclusive single-player titles for Series X/S.
Xbox's head, Phil Spencer shed light on the future of the company and what the future will hold for them.
"I think we're probably building more of those now than we've been in the history of Xbox. Platform holders, whether that platform is a subscription or a hardware device or a store, are actively investing in new and probably more risky things, because, if it works, we get value out of bringing players into the ecosystem." 
Prominent titles like Halo Infinite, Starfield, Gears of Wars, Sea of Thieves Forza Horizon 5, and many more are going to be limited to Xbox's device. This amazing range of exclusive titles will definitely help bump the sales of Series X/S devices.
ADVERTISEMENT
Article continues below this ad
video source: Zalker 87
Last year, the American gaming giant announced the acquisition of a leading gaming studio, Bethesda Studio, and its subsidiaries. The two studios unfurled a promising title in Starfield during E3 of 2021. These move and coupled with the recent statement suggests Xbox is hell-bent on building a market of its own that churns out promising titles that are tailormade for their console device.
ADVERTISEMENT
Article continues below this ad
Watch this story: Best MMORPG Games Coming in 2021
xbox Series X – Xbox Reveals a Massive Roster of Exclusive That Are Headed for Series X/S

Tags: xbox Series X

Mobile: iPhone, Xiaomi

More News