Nintendo Switch – New NBA 2K22 Features Revealed, But Not All Of Them Are Included On Switch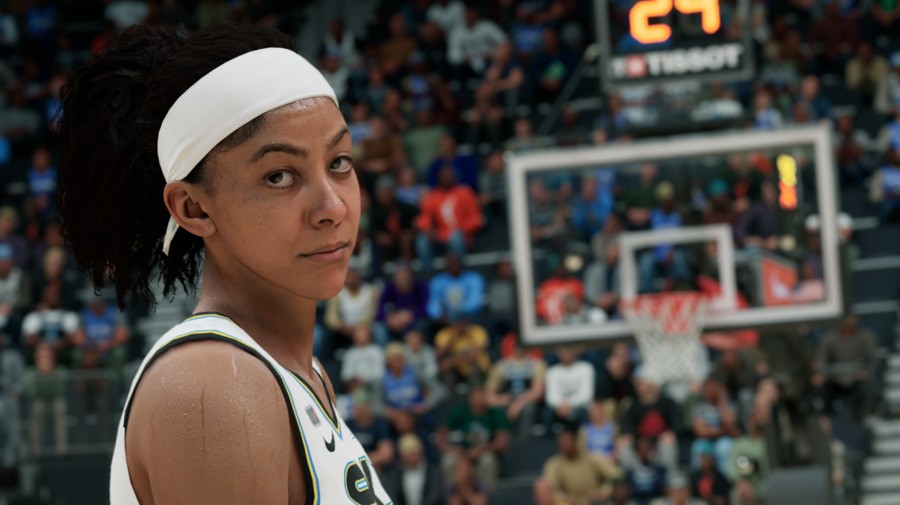 Last week, it was revealed that NBA 2K22 will be heading to Switch this September, bringing 2K's basketball series to Nintendo's system for another year. New features for the upcoming release have now been detailed, with the Switch edition of the game being described as a 'previous-generation' version – as you might expect, this means the game won't be quite the same across all platforms.
A full feature reveal has been shared in 2K's 'Courtside Report', with one of the standout sections concerning the various game modes that'll be on offer. As you can see from the list below, the all-new City, MyCAREER and MyNBA & MyWNBA modes are sadly restricted to the 'new-generation' version of the game, which is launching on PS5 and Xbox Series consoles.
Gameplay – On-court gameplay movements will give players more control on how they score the ball to improve offensive moves and combos and how they counter those moves on the defensive end;

Seasons – Across fan-favorite experiences, Seasons will allow players to extend and enhance their hoop ambitions long after the game's launch with more content, more rewards, and more ways to play;
MyTEAM – An evolved experience gives MyTEAM players more ways to build and compete with their own dream teams. New challenges, rewards, and events make every Season fresh and unique;

New City* – The biggest online basketball community is getting a makeover. Step into an all-new City teeming with life, activity, and interactivity;

New Neighborhood – On PlayStation®4, Xbox One, Nintendo Switch, and PC platforms, players will compete in an all-new Neighborhood built on the spacious decks of a sailing cruise ship;

MyCAREER – The all-new City* and MyCAREER become one in a ground-breaking narrative experience on PlayStation®5 and Xbox Series X|S consoles;

MyNBA* & MyWNBA* – Build a winning franchise by making sure the staffing is just as strong as the hooping.

*PlayStation 5 or Xbox Series X|S required to play the new-generation version of NBA 2K22.
We also have a couple of screenshots for you, but bear in mind that these aren't specifically representative of the Switch version:
We came away pretty impressed in our review of NBA 2K21, so here's hoping that we get more of the same this time around and that the lack of new modes is made up for with excellent gameplay. We'll be able to see for ourselves when the game launches on 10th September.


Nintendo Switch – New NBA 2K22 Features Revealed, But Not All Of Them Are Included On Switch

Tags: AMD Ryzen

Mobile: iPhone, Xiaomi

More News