PS5 – Best PS5 Horror Games – Push Square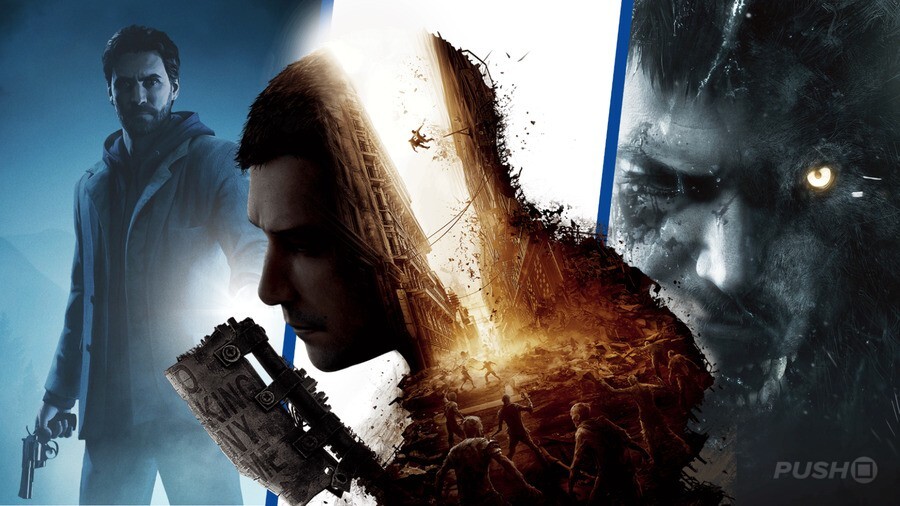 What are the Best PS5 Horror Games? It does not need to be Halloween for bumps in the night to cause a fright, with an assortment of horror titles already peppering the PS5 lineup. From traditional scares through to psychological torments, we've got the lot covered. As part of our Best PS5 Games compilation, we have gathered together the Best PS5 Horror Games you can play right now. And if you're planning to utilise PS5 backwards compatibility, we recommend referring to our Best PS4 Horror Games guide.
Best PS5 Horror Games
Listed below is what we consider to be the Best PS5 Horror Games. These titles will keep you up at night and get under your skin thanks to jump scares, foreboding atmospheres, and creepy enemy designs. That only scratches the surface of what the horror genre offers, though — we'll try to cover as many of its facets as possible.
As we look to the future, other PS5 horror games that could make it onto this list include The Medium (3rd September 2021, Bloober Team), The Dark Pictures Anthology: House of Ashes (22nd October 2021, Supermassive Games), Dying Light 2 (7th December 2021, Techland), Dead Space (TBA, EA Motive), and Ghostwire: Tokyo (TBA, Tango Gameworks).
5. Returnal (PS5)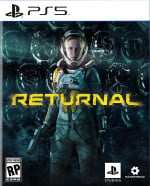 Publisher: Sony Interactive Entertainment / Developer: Housemarque
Release Date:
30th Apr 2021 (USA)
/
30th Apr 2021 (UK/EU)
Before you jump into the comments section and lambast us for opening this list with something you wouldn't usually consider a horror game: hear us out. Returnal is one of the most intense experiences available on PS5 to date, and its monstrous enemy designs lend themselves well to upping the fear factor whenever you come across a new area. The title elicits the same sort of tension as any other horror experience, playing conservatively, for the most part, to ensure your health bar stays intact. A fantastic game on its own, Returnal frightens just as much as it intrigues.

4. Demon's Souls (PS5)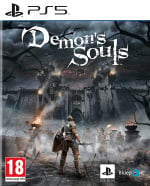 Publisher: Sony Interactive Entertainment / Developer: Bluepoint Games
Release Date: 12th Nov 2020 (USA) / 19th Nov 2020 (UK/EU)
Look, there aren't that many horror games available natively on PS5 right now, alright? The Demon's Souls remake from Bluepoint Games is another outstanding title that wouldn't traditionally find itself in the top five of a list sharing the best horror experiences, but that doesn't mean it's completely smooth sailing. Gruelling boss fights put your skills to the test in some of the most disgusting and decrepit locations imaginable — just try to make it through the Valley of Defilement with a smile still plastered across your face. You'll surely fail. Demon's Souls has all the hallmarks of a classic horror title, but you'll cry about its difficulty more than the physical terrors that await.

3. Dead by Daylight (PS5)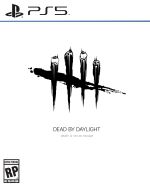 Publisher: Behaviour Interactive / Developer: Behaviour Interactive
Release Date: 12th Nov 2020 (USA) / 12th Nov 2020 (UK/EU)
Asymmetric multiplayer game Dead by Daylight has been around for yonks at this point, but Behaviour Interactive has iterated on the horror experience so much that the list of classic villains you can play as now is sort of absurd. You can hunt down players as Freddy Krueger from A Nightmare on Elm Street, execute them as Pyramid Head of Silent Hill fame, or take a break from eliminating S.T.A.R.S. members and kill normal folk as Resident Evil's Nemesis. Possibilities are almost endless at this point. It'll actually be fairly scary if you play as a survivor, though. Sneaking about completing tasks and staying as far away as possible from the killer, Dead by Daylight has proven popular for a reason.
2. Observer: System Redux (PS5)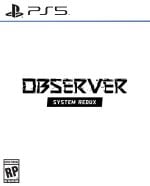 Publisher: Bloober Team / Developer: Bloober Team
Release Date: 12th Nov 2020 (USA) / 12th Nov 2020 (UK/EU)
Much improved on PS5, Observer: System Redux brought back the original headscratcher and made it a far better game with this remaster. The new lick of paint expands on the story with new quests and 3D audio, heightening the cutthroat tension beating at the walls of the apartment complex the game takes place in. The Dream Eater sequences will provide most of its scares, but Observer: System Redux is a purposefully creepy and unsettling undertaking throughout.

1. Resident Evil Village (PS5)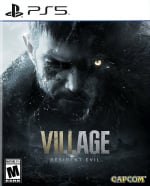 Publisher: Capcom / Developer: Capcom
Release Date: 7th May 2021 (USA) / 7th May 2021 (UK/EU)
Resident Evil Village is one of the best entries in the series, and it achieves that stature with some very unsettling horror elements. House Beneviento is the star of the show, but the sequence is supported by daring locations built around the leaders of the village Ethan Winters has found himself stuck in. A horror classic, it manages the accolade without the undead in sight. This one's all about the foreboding nature of its setting and the villains within, complete with crazy set-pieces that live long in the mind. The new PS5 era has its work cut out trying to top Resident Evil Village any time soon.

---
Do you agree with our list? Are these the Best PS5 Horror Games? Which one is your favourite? Check out our Best PS5 Games compilations through the link and let us know what your own picks are in the comments below.


PS5 – Best PS5 Horror Games – Push Square

Tags: PS5

Mobile: iPhone, Xiaomi

More News