Xiaomi – Xiaomi moves up on Fortune's Global 500 list (#338), Apple is near the top (#6)

Fortune magazine published its Global 500 ranking for last year and noted that 135 companies on the list hail from mainland China – this is more than any other country. Among those companies is Xiaomi, which made the list for the third consecutive year.
Xiaomi moved up 84 places in Fortune's Global 500 list" width="300″ height="400″ src="https://fdn.gsmarena.com/imgroot/news/21/08/xiaomi-fortune-global-500/popup/-x400/gsmarena_001.jpg"/>

Xiaomi moved up 84 places in Fortune's Global 500 list
The company celebrated its 338th position – this is 84 places higher than it was a year ago. According to a report by Canalys, Xiaomi surpassed Apple to become the second largest smartphone maker in the second quarter of this year in terms of sales. Samsung is still ahead in first place, but the margin is shrinking.
Of course, Xiaomi is involved in just about every gadget category, from smart bands to smart TVs, from electric scooters to electric kettles. Fortune's ranking is for the company overall, not just its mobile business. Having a closer look at Xiaomi's score card, the company saw profits double and a 19.6% increase in revenue.
Retail giants like Walmart (#1) and Amazon (#3) are in the Top 10, naturally. The higher positions of the list feature many car makers and companies dealing with petroleum and financial services. But we'll focus on phones – you can look at the full Global 500 list if you're curious about any particular brand.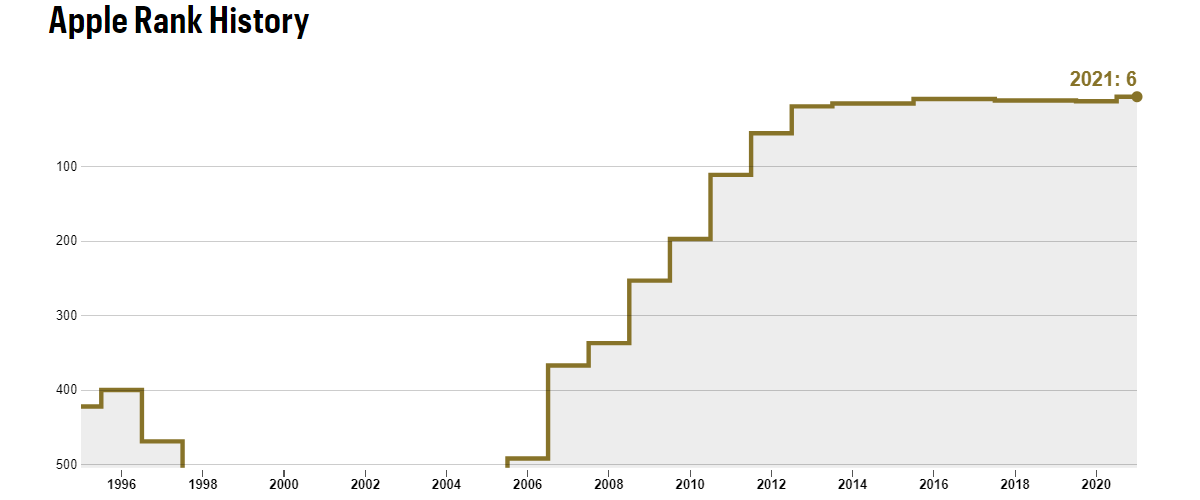 Apple has had ups and downs over the years
Apple is the top smartphone maker at #6. A bit further down are rivals Samsung (#15) and Google's parent company, Alphabet (#21). Hon Hai Precision Industry (aka Foxconn) is #22. US carriers are pretty high on the list too, including AT&T (#26) and Verizon (#47), Deutsche Telekom (owner of T-Mobile) is #53, China Mobile is #56. Sony is in the #88 spot, though not necessarily for its smartphone business.
Source
[Xiaomi – Xiaomi moves up on Fortune's Global 500 list (#338), Apple is near the top (#6)

Tags: Xiaomi